Every February 11th, we celebrate International Day of Women and Girls in Science (IDWGIS) to help celebrate those working in science, technology, engineering, and mathematics (STEM) fields around the world. IGWGIS was created to bring light to the gender gap that exists in the STEM world, where even though we have made great strides, women are still underrepresented.  
This year, IDWGIS will focus on the role of Women and Girls and Science as relates to the Sustainable Development Goals (SDGs). The SDGs were created by United Nations to call to action to end poverty and inequality, protect the planet, and ensure that all people enjoy health, justice and prosperity. You can read more about them here: https://sdgs.un.org/goals  
At DeepSense we want to celebrate and support women and girls working and studying in STEM. We are excited to introduce our STEM Connector Program Leads:  Almasfiza Anwar Hussain Shaikh and Mahak Sandeep Agrawal! The next few months they will work together to grow the DeepSense, SURGE Innovation, and ShiftKey Labs flash mentorship program, STEM Connector. It is a is free program open to college and university students in STEM to connect them with industry professionals and researchers working in STEM across Canada. You can learn more about STEM Connector and register to join here: https://deepsense.ca/mentorship/ .
Get to know more about Almas and Mahak below! 
Meet Almasfiza Anwar Hussain Shaikh!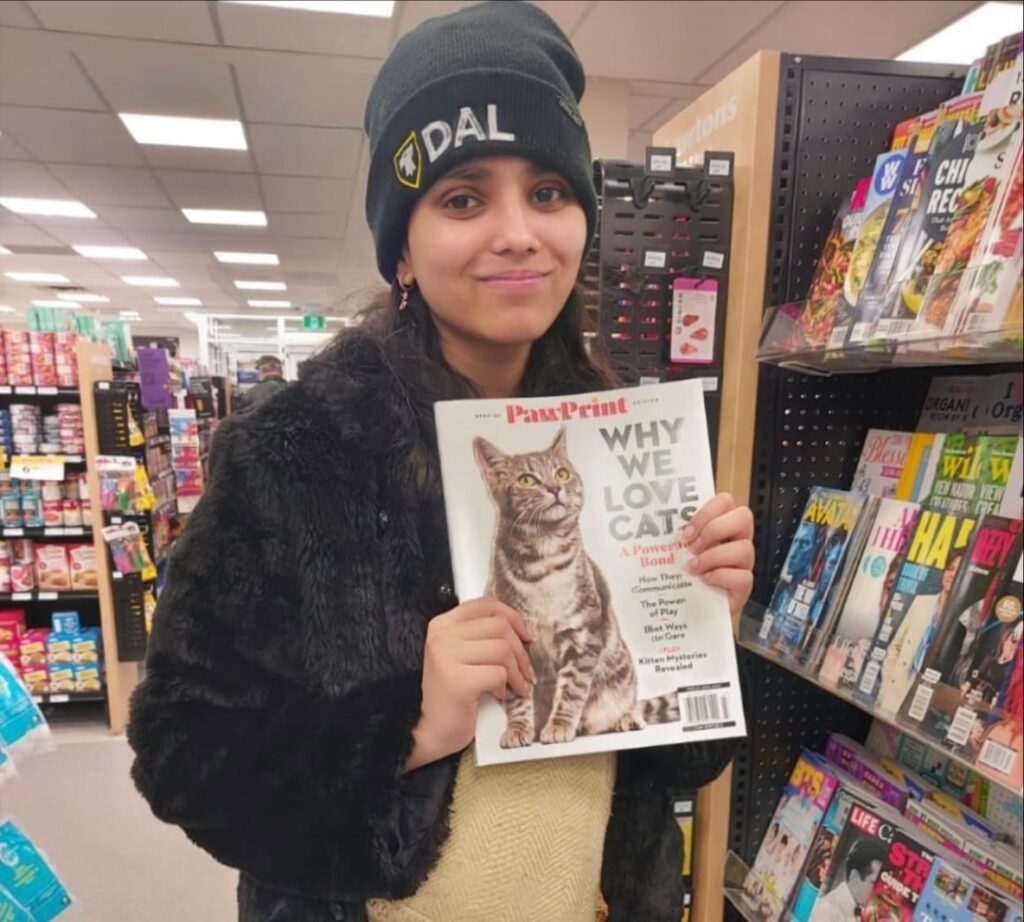 Hello, I am Almas! I am currently a graduate student in Applied Computer Science at Dalhousie University! I was introduced to STEM, when I started programming in grade 8. We had basic programs in Java like finding if a number is odd or not, printing the Fibonacci series and much more! I decided to go study Engineering in Information Technology for my undergraduate major. I explored concepts in databases, cloud computing and programming in Java and Python. Sometimes, I used to feel like a fish out of water, not knowing trendy technical terms when people around me were having a cool-techy chat. I slowly realized it is okay not to know stuff all the time. It just means you are getting to explore new things more often! 
I am particularly inclined towards UX and front-end development for websites. I also love querying data from databases as they seem challenging at times. In order to gain a whole rounded experience in software development, I decided to apply to grad school for computer science in Canada. 
 If you are interested in Computer Science, please do not give up! It is never going to be something that you will fully know. It is not your incompetence, it is the vastness of the subject. Do not give up! You can use Computer Science with any other field! Computer Science needs wonderful and smart women to keep it going forward! 
Meet Mahak Sandeep Agrawal!
Hi, I am Mahak Agrawal, a 2nd-year student in the Health Promotion program at Dalhousie University. I recently took on the role of STEM Connector Program Lead for the Winter '23 semester. Working at STEM Connector has been incredibly beneficial for me as I have the opportunity to learn about mentorship and help students find the right mentor. I am honing my event planning skills by organizing events to expose students to the industry. I am grateful for the chance to be a part of this program and help students on their journey to finding the perfect mentor. Being a part of STEM Connector is allowing me to grow professionally and personally, and I am excited to continue learning and making a positive impact on the students I work with.